What's new!!
The Cheiron School 2010 will be held from Oct. 9th (Sat) - 18th (Mon), 2010.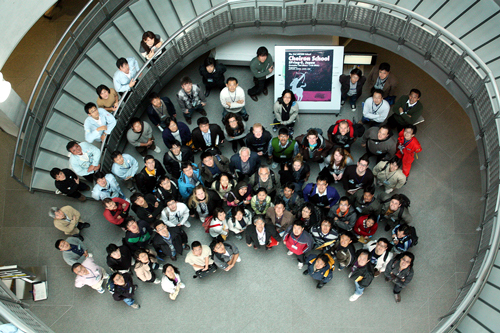 2009/11/05 at SPring-8



BL practicals of BL10XU & BL02B2 were canceled.
DATE
November 2nd (Mon.) - 11th (Wed.)
VENUE
SPring-8, Hyogo, Japan
SCOPE
The Cheiron School's main aim is to provide useful and basic knowledge as well as perspectives of synchrotron radiation science and technology for graduate students, postdoctoral fellows, young scientists and engineers who wish to pursue their career in a field requiring synchrotron radiation and join a synchrotron radiation facility in the Asia Oceania region.
ORGANIZER
SPONSOR
Pharmaceutical Consortium for Protein Structure Analysis, Rigaku Corporation
POSTER